The rainy weather here in Northern California has made me stay couped up inside for the next couple days.  I have the chance to catch up on some work.  Monday is the start of the SAP Open in San Jose.  So here is the schedule for the week:
MONDAY night, we have an exhibition match with
Sampras vs. Verdasco
TUESDAY night, we have
Tommy Haas
and The Bryan Brothers playing doubles.
WEDNESDAY
In singles matchup, we have an appearance by Andy Roddick
and another singles match between, Fenando Verdasco.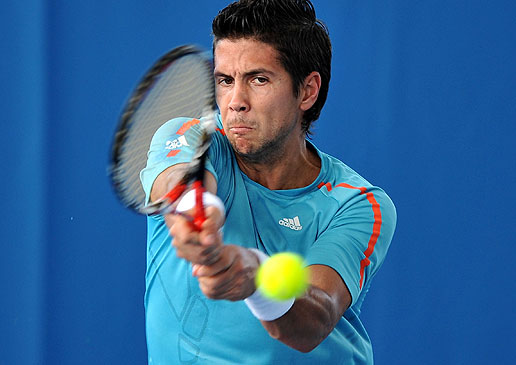 The rest of the week is pretty much up in the air.  I will be there for the Tuesday night session and Thursday day and evening sessions. I really hope Roddick will be lined up one of the nights I am there.
I believe the winner of the tournament could be anyone.  Roddick has been playing in past tournaments.  Hopefully he rested well after the AO.  Stephanek is the defending champion.  I have not really watched him in past tournaments.  For some reason, I think Verdasco will be in the final.  He had a great run at the Australian Open.
We will see how things go.  I will be giving updates during the week.